IPL
Laser Hair Removal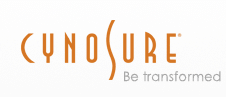 Remove unwanted hair for ALL skin types!
Laser hair removal is a great alternative to traditional methods of hair removal such as shaving, waxing, tweeze. It's gentle, safe, effective and permanently reduce unwanted hair on the face and body for all skin types.
Why laser hair removal?
Conventional hair removals have been time-consuming and have provided short term results. Now, with newer technology, laser hair removal reduce 85-90% of hair permanently after six treatments.
Why choose Massage Associates?
At Massage Associates, laser hair removal treatment is safe and quick by using the gold standard leading technology in Laser Hair Removal – the FDA approved Cynosure Elite, Combining the capabilities of Alexandrite and Yag for permanent hair reduction with virtually no side effects and minimal discomfort. It is the most effective and safest technology at treating ALL skin tones, from all ages and ethnicity.
Here at Massage Associates, we do care, Before, During, and After! Your safety and satisfaction are our primary concerns. We evaluate client's skin type and determine customized treatment setting before and during the treatment.
There is always the good old adage of "Under Promise and Over Deliver"!
Here at Massage Associates, our holistic team members want to let you know that we do care about your results!
What you should know about Laser Hair Removal?
Pre-Treatment care:
The treatment area needs to be shaved to skin level.
Must avoid waxing, plucking, threading or electrolysis of the hair for 4-6 weeks prior to treatment.
Avoid sun exposure for 4-6 weeks prior to treatment.
Treatment area needs to be fully washed off and has no makeup, creams, etc.
We do not recommend to have laser treatments if you are on medications such as Accutane, Retin-A, Gold Therapy etc, at present or within the past 6 months. These medications and several others, can make your skin susceptible to damage from the laser. The list of the aforementioned medications is available upon request.
Laser treatments can not be given during pregnancy.
Post-treatment care:
Keep the treatment area clean; Use tepid water for bath or shower with gentle wash.
Avoid shaving the treated area for at least 4 days after treatment.
Do not wax, pluck, thread or use depilatories between laser sessions, only shave if necessary.
Avoid sun exposure for at least 3 weeks after treatment. Protect the area with a sunscreen of higher than SPF 30, and protect the skin from developing hyper-pigmentation marks.
Avoid any irritating medications or chemicals, such as Retin-A, Benzoyl peroxide, glycolic acid or astringents.
After the treatment, the treated area may become pink, red, inflamed, or even blistered and may last several hours to several days, apply ice, cooling gels, Hydrocortisone or Neosporin to relief.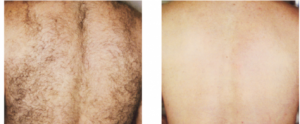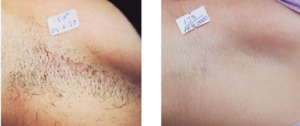 Frequently Asked Questions:
1. How does laser hair removal work?
Laser hair removal works by emitting a gentle beam of light that passes through the skin to the hair follicle where it is absorbed. The laser energy is transformed into heat, which destroys the hair follicle without harming the surface of the skin. With multiple treatments all hair follicles can be disabled.
2. How many treatments will be needed?
The hair that gets removed during a treatment is in its active growing phase, and hair follicles will die and fall out in 2 to 10 days. Allow 6 to 8 weeks for a reasonable amount of the remaining hair to move into the active growing phase, before the following treatment to remove this new hair. Therefore, most clients need 6 to 8 treatments to achieve the desired results.
3. Can all skin colors be treated for Laser Hair Removal?
Yes, we use Cynosure that is safe for all skin types. An individual consultation prior to your treatment will determine the appropriate settings.
4. Are there any side effects?
It is important to avoid sun exposure for 2 weeks (or longer) before, during and after the treatment. The treated area may become pink, red, inflamed, or even blistered and may last several hours to several days after the treatment, apply ice, cooling gels, Hydrocortisone or Neosporin for relief.
There is a chance of possibly permanent skin discoloration if you tan in the sun, tanning bed, or use sunless tanner during treatments. Temporary pigment changes may occur for some clients with darker complexions, but will disappear within a month.
5. Is the treatment painful?
The Cynosure uses a special cooling system that lowers the temperature of the skin at the treatment site before, during, and after laser exposure. You may feel a tingling or stinging sensation during treatment. Most patients tolerate this very well without the need for anesthetic.
6. Are the results permanent?
FDA has only cleared laser hair removal for permanent reduction. Results vary depending on skin and hair type. With the Cynosure, most clients can achieve permanent hair reduction of up to 85-90% but some hair returns lighter and softer.
7. How long will the procedure take?
A treatment may take between 5 minutes to 45 minutes, the time varies depending on the area being treated.
8. How long do I need to wait until the following treatment?
Generally it is the best to wait 4-6 weeks between treatments. There is no advantage to scheduling your treatments closer together even if you do not see immediate results. The laser only targets hair in the growth phase. The next growth phase is generally in 4-6 weeks.
9. Will I experience hair growth between treatments?
Our goal is that you never have to shave again once you start your treatments. Generally, after laser treatment, hair may continue to grow out, typically this will occur for about 2-3 weeks and then the treated hair will begin to fall out. Our technician will try to adjust your treatments to give you the best result.
Please note:
Laser hair reduction works best with dark and coarse hairs. Laser treatments are not effective for white, grey, red or light blonde hairs. These types of hairs are not treatable with laser.
Treatment areas:
Small Areas:
Lip
Chin
Nose
Cheeks
Sideburns
Front Or Back of Neck
Ears
Forehead
Hands and Fingers
Areola
Chest Line
Stomach Line
Knees
Feet and Toes
Medium Areas:
Half Face
Neck
Underarms
Shoulders
Upper Arms
Lower Arms
Bikini Line
Inner Buttocks
Inner Thighs
Large Areas:
Full Face
Chest
Stomach
Upper Back
Lower Back
Brazilian Bikini
Buttocks (excluding Inner Area)
Upper Legs (excluding Knees)
Lower Legs (excluding Knees)
Shoulders
Extra Large Areas:
Full Arms
Chest & Stomach
Full Back
Full Legs
Please check out our FALL in love Special for GREAT price!